MAKE no mistake, we all love living on the Costa del Sol.

There's sun, sea and sand a plenty and a thriving multi-cultural community waiting to welcome you.

But soon after arriving there are a few things that you will have to 'adjust' to.
We've rounded up the good and the not so good about living on Spain's sunniest coast.

1. FREE POURING
If you're a lightweight, then slow down on those G&T's. There are no measures on the Costa del Sol, meaning your usual single mixer is more like a triple – traditionally served in a fishbowl-like glass. But with most costing on average around €6, your nights out are guaranteed to be a hell of a lot cheaper.


2. BREAD OVERLOAD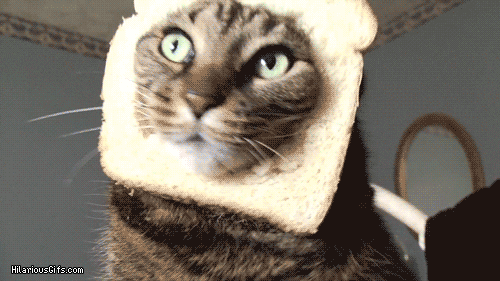 Before you know it you will find it impossible to have a meal that doesn't feature bread. There's tostada y tomate for breakfast, bocadillo or tapas for lunch and dinner is nothing if not served with an accompanying baguette. In fact Spain's bread addiction is so bad, nutritional expert Miguel Ángel Martínez-González recently labelled it as 'the biggest problem in Spain's diet'.

3. IT WILL RAIN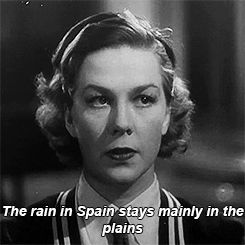 Its name may translate as The Sun Coast, but when it rains, it rains. Who can forget the biblical floods of December 2016? And the recent rains brought down so much water that most of the coastal towns have enough in their reservoirs for the next two years. So if you are moving to Spain's southern coast, pack your coats and wellies – even if you only use them for a few weeks in the year!

4. SUNDAYS ARE CANCELLED

Do not try to go food shopping on a Sunday. If anywhere observes the religious tradition of closing up shop on the holiest day of the week, it's the Costa del Sol. Don't be the one posting on Facebook groups asking if the Mercadona is open.. it's not. While a Coviran or SuperCor might be open here and there, it's best you get your shopping done in the week.
5.DRIVING WOES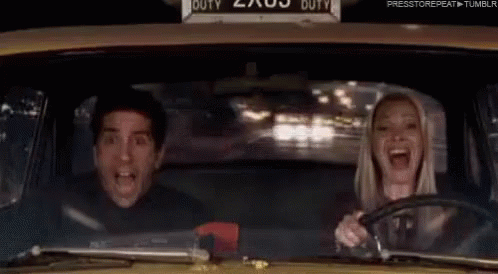 If you're planning on driving, a crash course in rally car racing might put you in good stead. Expect no indications and death-defying slip roads that force you to swerve into high-speed motorway traffic. And steer clear of buses, you are invisible to them.
And don't even THINK about using the inside lane while driving round a roundabout.
Spain's roundabouts are so lethal that the government recently released a tutorial on how to use them.

6. EFFICIENCY

If you're moving from a big city like London, then you better be prepared to take things slow. Banks will close at 2pm and if you ever have an appointment or need to visit the town hall, book half a day off and expect to meet most of your neighbours in the queue. You will also want to take note of your NIE – you will need it far more often than you know.

7. MEAT EATER'S PARADISE
The Spanish love their meat. And while vegan cafes are popping up – slowly – along the coast, don't be surprised if you struggle to find many edible vegetarian options. Expect to see pig legs hanging from most tapas bar ceilings and don't blast a restaurant online for not having an extensive vegetarian menu – like this British girl, who failed to appreciate the classic tomato and onion salad for what it is – perfection.
                                                        8.PACK DIGESTIVES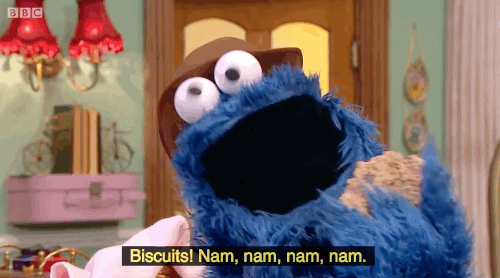 There will come a time when all you can think about is dunking a McVities Digestive – no other brand will do – into a nice cup of English brew, but they're hard to come by! You'll have to trek down to Iceland (one in Fuengirola and Puerto Banus), where you can stock up on all things English, including Marmite, squash, peanut butter and English custard.
9. Fast food angst
While we're all about eating healthily and I'm sure for 99% of the time we are all enjoying typically Spanish food, every now and then we can't help nipping to a McDonald's or Burger King drive-thru.
The problem arises, however, when you decide to order a list of English-named menu items in Spanish and find yourself doing your best impression of Manuel from Fawlty Towers.
If you find yourself in this situation, the favourites are pronounced 'Un Beeg-Mac', 'McNoogets', 'Whop-aire' and 'McFloree'.
10. Checkout chaos
It's a rite of passage for new arrivals.
You arrive to the supermarket checkout with bags upon bags of vegetables and fruit, only to be told you have to weigh them and attach the price sticker on yourself.
You feel the queue behind you rolling their eyes as you scurry back to label your items red-faced and feeling like a fish out of water.
11. Ordering online
If you can't live without ordering from Amazon and having things arrive the next day, don't move to the Costa del Sol.
Deliveries usually take a week and trying to be there when the delivery man arrives is mission impossible.
And those who live on an urbanisation will know the pain of trying to figure out what street they officially live on and where to put their 50 lines of address into the three provided on the delivery form.
12. Queuing etiquette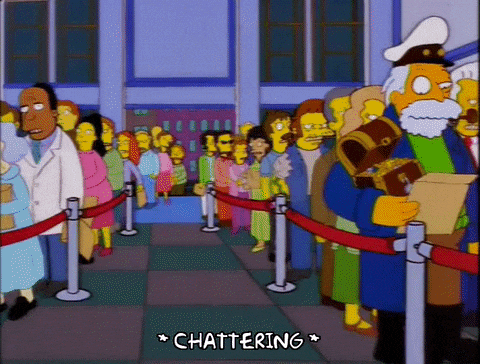 The Brits are famous for their queuing but the Spanish could give them a run for their money.
When paying the tax for your NIE or, in fact, any time you visit the bank, you will find people are seated or standing all over the place and that there seems to be no order as to who is being served next.
Well that's because the Spanish system means the last person to enter the bank asks everyone who the person to come in before them was.
They then know who they should be going after and can sit and wait where they so please.