LET'S face it, driving on the Costa del Sol comes with its many challenges.
Soon after arriving you learn pretty early on that there are certain elements of the roads that will not be changing anytime soon.
Varying from slightly annoying to genuinely life-threatening, we've rounded up the seven most typical drivers.
SUMMER DRIVERS
As the temperatures heat up, so do expats' tempers as the 'summer drivers' – holidaymakers – return in full force.
They are easy to identify – a rental car sticker, inability to stay in their lanes and a person in the passenger seat pointing at or trying to read signs while slowing down to an almost complete stop at roundabouts. Still, at least they indicate!
JENGA HEROES
If you've ever wondered if you can fit all your possessions on the top of your car… you can! From sofas to bikes and suitcases full of clothes, just a few precarious strings and belts will be enough to strap everything to your vehicle, all the while terrifying other road users.
Just ask Spanish police, who are still looking for a suspected builder who strapped 20 wooden boards to his roof.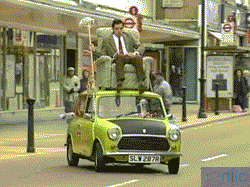 PARKING OFFENDERS
There's a special place in hell for those who park their car behind actual parked cars and put on their hazards while they go for lunch or to the bank. Cue furious horn beeping when drivers return to find their cars blocked in, before the double parking offender appears some 20 minutes later, with an apology if you're lucky.
Some drivers also think it's acceptable to park up on roundabouts, often right before the exit – cheers pal, not in the way at all there!
KAMIKAZES
Merging onto roads like the A-7 is not always the easiest task. Having to swerve into 100km/hr traffic takes timing and accuracy – but many haven't got the memo. A day will rarely go by without you having to slam the brakes and yell 'estas loco?!' – complete with tutting and furious head nodding – as a driver slowly edges onto the motorway, forcing you to brake hard or swerve to the left.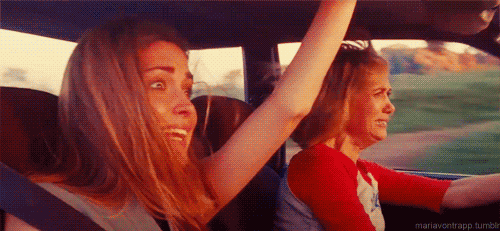 LOOK AT ME!
They're rich and you know it. Mostly because it's their fifth lap of Puerto Banus in that red Ferrari and they're still not sick of the attention. A typical display is booming foreign rap or dance music and severe growling of the engine… making up for something lads?
BLIND BUS DRIVERS
Is a requirement for being a Spanish bus driver that you must fail all eye tests? It wouldn't be a surprise, given that every 30 seconds a car is nearly rammed into oblivion by a bus leaving its stop along the A-7 (not official figures). You would think this dogged attitude is to make sure the buses arrive on time…. Yeah, it's not. If you see a bus ahead, get into the fast lane pronto.
MARBELLA BELLES
They're orange, wear reflective sunglasses and can only be spotted in the latest Range Rover or 4×4 of the moment. Usually accompanied with a pomeranian doggy wearing a scarf or collar to match the dress of their owner. Heels, ridiculous phone cases and dagger like nails not uncommon.