THE recent Netflix news that Brits in Spain will have to 'settle' with the Spanish version of the streaming site has left many up in arms.
But do not fear, while you may have to ditch a couple of your faves, or try to trick the site by downloading a VPN app (you didn't hear it from us!), there are plenty of Spanish movies and series to sink your teeth into.
Below are nine to get you started, and if we've left any out, leave your own recommendations in the comments.
VERONICA
It's what has been described as one of the most terrifying films in recent years, and it's based on a true story.
The story follows a teen girl who finds herself besieged by an evil supernatural force after playing Ouija with two classmates.
After passing out during the ritual, Veronica is then subjected to three days of unexplained, ghostly incidents, which eventually leads to her untimely death.
Directed by one of the most famous names in Spanish horror cinema, Paco Plaza, the film is unnerving viewers because they cannot work out what part of the story is real and what is fiction.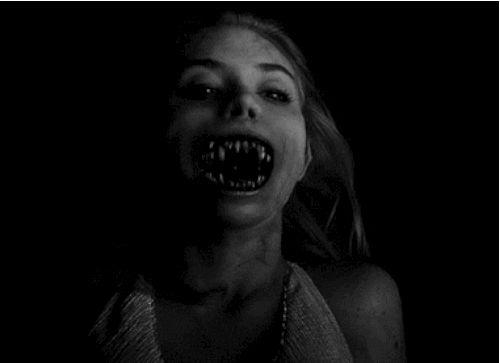 SIN SENOS SI HAY PARAISOS
If you love all things dramatic or are a telenuevo fan, this series is for you. It's based on a novel by investigative journalist Gustavo Bolivar and tells the story of a young prostitute in Colombia who desires to have massive breast implants in order to attract a rich cocaine smuggler. It is also based on a true story.
Drama erupts when the main character Catalina Santana begins a rivalry with best friend Yesica Beltran, who attempts to steal her smuggler husband. Expect dramatic slapping, murder and sex.
VOLVER
This is one of the classics by Spain's most famous director Pedro Almodovar. Raimunda, played by Penélope Cruz and who works and lives Madrid, misses her mother Irene, who died several years ago in a house fire along with her father.
A former neighbour from her hometown reports that she has seen the ghost of Irene but both Raimunda and her sister do not believe her. After a murder and a family tragedy, Irene's spirit begins to materialize around her daughters to help comfort them.
SPANISH MOVIE
If you love Scary Movie, Not Another Teen Movie or any of the many parodies that were all the rage in the 2000s, then this is right up your street.
The clumsy Ramira is hired to work as a housemaid and nanny of two children Simeón and Ofendia. Scenes include Ramira locking up Simeón in the sun, where he dies from his photo dermatitis, before falling in love with her landlord's paraplegic brother Pedro San Antón. It's funnier than it sounds…
TODO SOBRE MI MADRE (ALL ABOUT MY MOTHER)
This is another great from Almodovar which centers on Manuela, an Argentine nurse who oversees donor organ transplants in Ramón y Cajal Hospital in Madrid while being a single mother to Esteban, a teenager who wants to be a writer.

On his seventeenth birthday, Esteban is hit by a car and killed while chasing after actress Huma Rojo for her autograph.
Manuela has to agree with her colleagues at work that her son's heart be transplanted to a man in A Coruña. After travelling after her son's heart, Manuela quits her job and journeys to Barcelona, where she hopes to find her son's father, Lola, a transvestite she kept secret from her son.
AMORES PERROS
This dramatic thriller is the first installment in González Iñárritu's Trilogy of Death (succeeded by 21 Grams and Babel).
Released in 2000, it follows three distinct stories which are connected by a car accident in Mexico City – a teenager in the slums who gets involved in dogfighting, a model who seriously injures her leg and a mysterious hitman.
Each overlapping story is connected by dogs.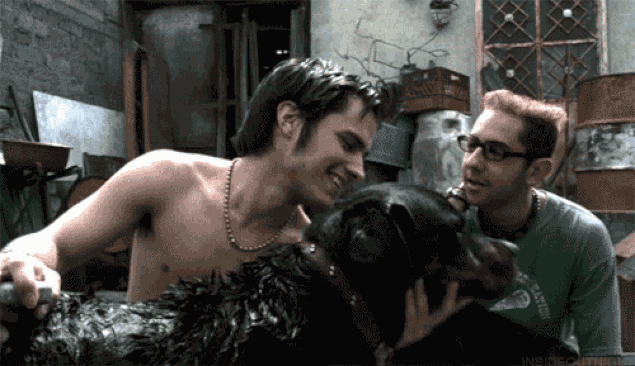 KIKI EL AMOR SE HACE 
This film addresses love and sex through five different stories.
It features Paco and Ana, a married couple looking to reignite their passion after an extended dry spout.
Jose Luis, who is trying to win back the affection of his wife Paloma, who is in a wheelchair following an accident.
M Candelaria and Antonio are trying to keep their marriage afloat while being parents, but Candelaria struggles to orgasm during sex.
Lex attempts to satisfy the sexual fantasies of Natalia, while she starts to doubt if he will ever ask her to marry him.
And Sandra, a single woman desperately seeking a soulmate.
VIS A VIS
Vis a vis (Conjugal visit), follows a young woman who is sent to prison in Spain.
Macarena Ferreiro falls in love with her boss and commits several accounting manipulation and misappropriation crimes while under his spell. She is accused of four tax crimes, and is sent to Cruz del Sur Prison.
The gripping drama follows her emotional shock of being locked up and the complicated and at times dangerous relationships among inmates.
TIEMPOS DE GUERRERA
The year is 1921 and a group of nurse trainees have opened a hospital in Melilla for Spanish war soldiers fighting in Morocco
The nurses have been sent from the upper classes in Madrid on the orders of Queen Victoria Eugenia.
The women find friendship and romance along the way, while saving the lives of the soldiers on the front lines.