MAKE no mistake, we all love living in Spain.
There's sun, sea and sand a plenty and a thriving multi-cultural community waiting to welcome you.
But soon after arriving there are a few things that you will have to 'adjust' to.
We've rounded up the good and the not so good in moving to Spain's expat hotspots.
1. FREE POURING
If you're a lightweight, then slow down on those G&T's. There are no measures here, meaning your usual single mixer is more like a triple – traditionally served in a fishbowl-like glass. But with most costing on average around €6, your nights out are guaranteed to be a hell of a lot cheaper.
2. BREAD OVERLOAD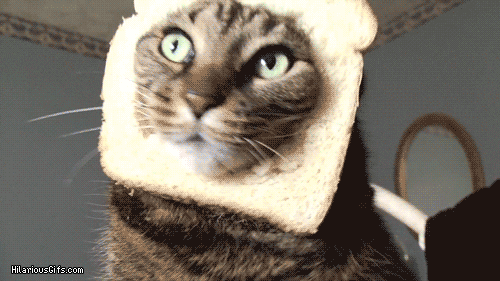 Before you know it you will find it impossible to have a meal that doesn't feature bread. There's tostada y tomate for breakfast, bocadillo or tapas for lunch and dinner is nothing if not served with an accompanying baguette. In fact Spain's bread addiction is so bad, nutritional expert Miguel Ángel Martínez-González recently labelled it as 'the biggest problem in Spain's diet'.
3. IT WILL RAIN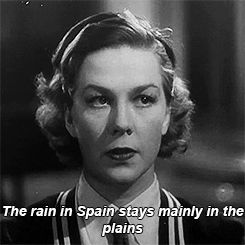 When it rains, it rains. Who can forget the biblical floods of December 2016? And the recent rains brought down so much water that most of the coastal towns have enough in their reservoirs for the next two years. So if you are moving to Spain's southern coast, pack your coats and wellies – even if you only use them for a few weeks in the year!
4. SUNDAYS ARE CANCELLED

Do not try to go food shopping on a Sunday. If anywhere observes the religious tradition of closing up shop on the holiest day of the week, it's the Costas. Don't be the one posting on Facebook groups asking if the Mercadona is open.. it's not. While a Coviran or SuperCor might be open here and there, it's best you get your shopping done in the week.
5.DRIVING WOES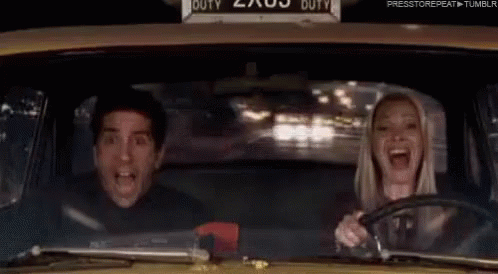 If you're planning on driving, a crash course in rally car racing might put you in good stead. Expect no indications and death-defying slip roads that force you to swerve into high-speed motorway traffic. And steer clear of buses, you are invisible to them.
And don't even THINK about using the inside lane while driving round a roundabout.
Spain's roundabouts are so lethal that the government recently released a tutorial on how to use them.
(See more driving woes below…)


6. EFFICIENCY
If you're moving from a big city like London, then you better be prepared to take things slow. Banks will close at 2pm and if you ever have an appointment or need to visit the town hall, book half a day off and expect to meet most of your neighbours in the queue. You will also want to take note of your NIE – you will need it far more often than you know.
7. MEAT EATER'S PARADISE
The Spanish love their meat. And while vegan cafes are popping up – slowly – along the coasts, don't be surprised if you struggle to find many edible vegetarian options. Expect to see pig legs hanging from most tapas bar ceilings and don't blast a restaurant online for not having an extensive vegetarian menu – like this British girl, who failed to appreciate the classic tomato and onion salad for what it is – perfection.
                              8.PACK DIGESTIVES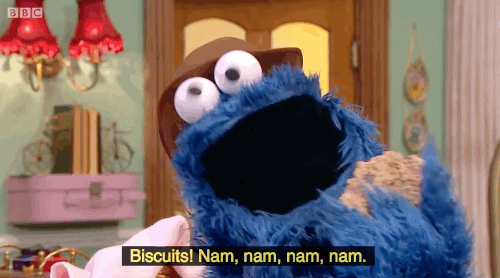 There will come a time when all you can think about is dunking a McVities Digestive – no other brand will do – into a nice cup of English brew, but they're hard to come by! You'll have to find your closest Iceland where you can stock up on all things English, including Marmite, squash, peanut butter and English custard.
9. FAST FOOD ANGST
While we're all about eating healthily and I'm sure for 99% of the time we are all enjoying typically Spanish food, every now and then we can't help nipping to a McDonald's or Burger King drive-thru.
The problem arises, however, when you decide to order a list of English-named menu items in Spanish and find yourself doing your best impression of Manuel from Faulty Towers.
If you find yourself in this situation, the favourites are pronounced 'Un Beeg-Mac', 'McNoogets', 'Whop-aire' and 'McFloree'.
They are also THE place to be on the weekend, so don't expect anything 'fast' about it, especially on Sunday.
10. CHECKOUT CHAOS
It's a rite of passage for new arrivals.
You arrive to the supermarket checkout with bags upon bags of vegetables and fruit, only to be told you have to weigh them and attach the price sticker on yourself.
You feel the queue behind you rolling their eyes as you scurry back to label your items red-faced and feeling like a fish out of water.
11. ORDERING ONLINE
If you can't live without ordering from Amazon and having things arrive the next day, don't move to the Costas.
Deliveries usually take a week and trying to be there when the delivery man arrives is mission impossible.
And those who live on an urbanisation will know the pain of trying to figure out what street they officially live on and where to put their 50 lines of address into the three provided on the delivery form.
12. QUEUING ETIQUETTE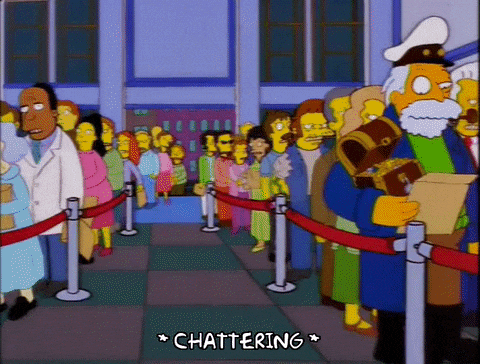 The Brits are famous for their queuing but the Spanish could give them a run for their money.
When paying the tax for your NIE or, in fact, any time you visit the bank, you will find people are seated or standing all over the place and that there seems to be no order as to who is being served next.
Well that's because the Spanish system means the last person to enter the bank asks everyone who the person to come in before them was.
They then know who they should be going after and can sit and wait where they so please.
13. SIESTAS ARE LIFE
It's easy to judge from cold, dark Britain, labelling the siesta-taking Spaniards as lazy. But I'm here to tell you, they are 100% justified, particularly during peak season. 
The heat is exhausting and besides, who doesn't love an afternoon nap?
Although in reality, not many Spaniards enjoy a siesta, it's much more common along the costas and in Andalucia, where it is the hottest.
However it is only independent shops and businesses which are affected.
14. HOTEL, MOTEL, HOLIDAY INN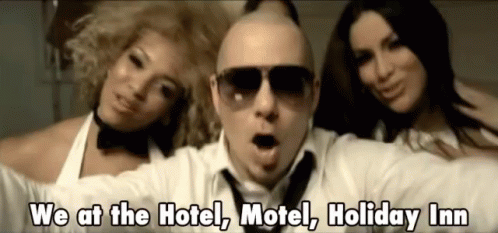 An amazing thing happens when you move to Spain. 
Friends you haven't spoken to in a while suddenly become all friendly again.
Before you know it, you have pals visiting you once a month and you start feeling like you're running an Airbnb. 
15. SMOKERS' PARADISE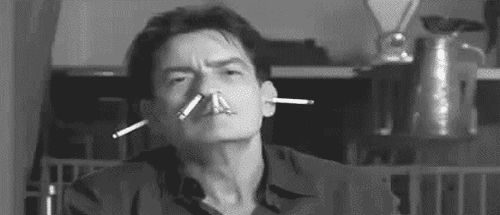 It's a good job the Mediterranean diet is so healthy because it feels like practically everyone smokes in Spain. 
And if you've recently given up, I hope your willpower is strong because when you're three cañas in and surrounded by a sea of smoke the temptation is all too real. 
For non smokers, luckily Spain follows EU guidelines, so smoking is kept to outdoor spaces only.
16. TOILET TROUBLE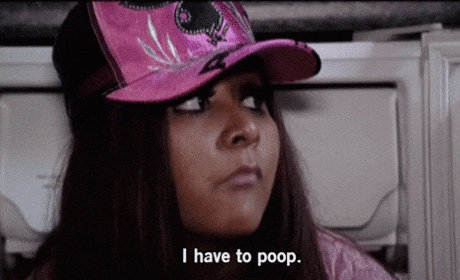 Ladies and Gentlemen, if you're heading to the beach, take a roll of toilet paper – it's a luxury not guaranteed in all beach-side facilities. 
And gentlemen, if you're going somewhere new and not fancy, relieve yourselves before you leave the house. 
There's nothing worse than heading to the baño only to find there's only urinals – it happens more than you think.
17. CONSPIRACIES ABOUND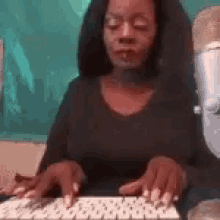 If you're moving to the costas you'll quickly find that Facebook is where EVERYTHING happens. 
If you don't have an account then don't even step aboard that plane. 
Animal shelters, crime pages, news (shameless plug), social groups and market places are the lifeblood of the now gadget-addicted expats. 
But you'll also discover many in the community have a penchant for conspiracy theories. From chemtrails to the 'cancer industry' and UFOs, you'll soon get to grips with the latest and most outlandish theories. 
This most recent is 'killer 5G', which one expat tried to have banned from her village while another said it 'fried his leg'. 
18. NOT ENOUGH BRITS SPEAKS SPANISH 
A large number of British expats in Spain's holiday hotspots do not know any Spanish.
It's not always for lack of trying, however, with many taking up classes, often offered by the local town hall. 
However there are many who have never bothered, with cerveza, pan and la cuenta por favor completing their vocabulary. 
If you want to learn Spanish (and you REALLY should), you need at least three weekly classes, or check out your local intercambios, where you can chat in English and Spanish with locals over tapas and drinks.
19. SUMMER IS HELL ON EARTH
While many of us moved for the better weather, we didn't come for awful traffic, packed out beaches and drunk tourists falling all over the shop.
Alas for two months of the year (July and August), it's a cross we must bear.
As everyone who has moved here will tell you, it's well worth it, as September and October are still perfectly warm and expats and locals get the beaches and surroundings to themselves. 
And of course Christmas is just as magical… the Spanish DO NOT hold back with fiestas and decorations aplenty.
NOW MEET YOUR NEIGHBOURS….
20. The Estate Agent
Making up around 90% of the expat population, you'll find the estate agent in its natural habitat between Marbella and Estepona or across the Costa Blanca and Mallorca.
They're probably wearing a strong blazer/unbuttoned shirt paired with slip on loafers, and can be spotted in La Sala at any time of the day.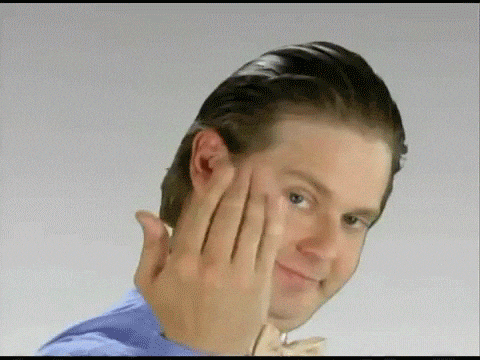 21. The Classic Expat
Well-mannered and quiet, the classic expat usually comes in a pair.
They are elderly and can be spotted walking around the pueblos from around 10am.
A giveaway is three-quarter-length cargo shorts paired with socks and sandals, and possibly a sunhat.
Walking sticks are also a go to accessory (seriously though…what are they for?)
22. The Longtimers
They've been here since the 80s or longer and know EVERYTHING that has come to pass on the Costa.
These holders of secrets are enjoying their retired lives and can be found sipping vino at organised lunches up and down the coasts.
23. The Con Artists
These are harder to spot, until they disappear with your money. Unfortunately, the slow Spanish legal system and its many loopholes allows them to operate much longer than should be possible. You'll eventually – and hopefully – see them splashed on the Olive Press when their scams catch up with them.
24. The Billionaire
You'll know when they're here, their huge yachts will be docked in Puerto Banus or Palma port while holidaymakers snap selfies next to their Lamborghinis and Bentleys.
You'll spot them at pricey hangouts like Olivia Valere or Puente Romano's Le Suite.
If they're male, they'll probably be surrounded by young beautiful women with eastern European accents.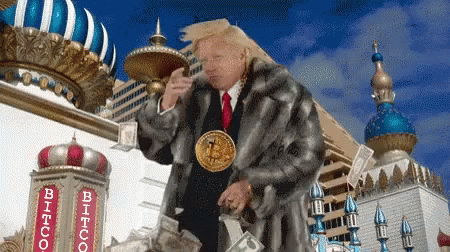 25. The Networker
They'll be at every event handing out their cards like its candy, and will always know the latest goss on the who's who.
And if they're not organising a 'networking lunch' themselves, they will always have a charity event to invite you to – usually a fashion show or Ladies Day.
26. The Animal Rescuer
They do the job that many of us simply could not do and which unfortunately, must be done.
It's a shame that so many Brits are forced to take in thousands of stray animals left for dead, but with a stiff upper lip they do it. We salute you!
DRIVING IS A HEALTH HAZARD…
27. SUMMER DRIVERS
As the temperatures heat up, so do expats' tempers on the costas as the 'summer drivers' – holidaymakers – return in full force.
They are easy to identify – a rental car sticker, inability to stay in their lanes and a person in the passenger seat pointing at or trying to read signs while slowing down to an almost complete stop at roundabouts. Still, at least they indicate!
28. JENGA HEROES
If you've ever wondered if you can fit all your possessions on the top of your car… you can! From sofas to bikes and suitcases full of clothes, just a few precarious strings and belts will be enough to strap everything to your vehicle, all the while terrifying other road users.
Just ask Spanish police, who are still looking for a suspected builder who strapped 20 wooden boards to his roof.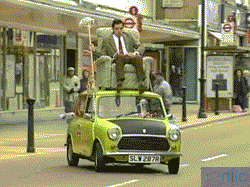 29. PARKING OFFENDERS
There's a special place in hell for those who park their car behind actual parked cars and put on their hazards while they go for lunch or to the bank. Cue furious horn beeping when drivers return to find their cars blocked in, before the double parking offender appears some 20 minutes later, with an apology if you're lucky.
Some drivers also think it's acceptable to park up on roundabouts, often right before the exit – cheers pal, not in the way at all there!
30. KAMIKAZES
Merging onto roads like the A-7 is not always the easiest task. Having to swerve into 100km/hr traffic takes timing and accuracy – but many haven't got the memo. A day will rarely go by without you having to slam the brakes and yell 'estas loco?!' – complete with tutting and furious head nodding – as a driver slowly edges onto the motorway, forcing you to brake hard or swerve to the left.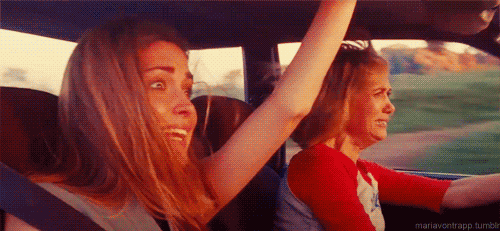 31. BLIND BUS DRIVERS
Is a requirement for being a Spanish bus driver that you must fail all eye tests? It wouldn't be a surprise, given that every 30 seconds a car is nearly rammed into oblivion by a bus leaving its stop along the A-7 (not official figures). You would think this dogged attitude is to make sure the buses arrive on time…. it's not. If you see a bus ahead, get into the fast lane pronto.